Recycling Flyers Get Personal
SAGE Ambassadors and other sustainability advocates have been working to cover the campus with recycling signage, informing faculty, staff, students and visitors that glass, aluminum, paper, cardboard, and plastic can all be tossed into the same recycling bin. These flyers will be used in the interim, until the University gets all new, uniform recycling bins. When posting these signs in 6045 S. Kenwood, a LEED Gold certified building, a sustainability staff member came across this personalized flyer.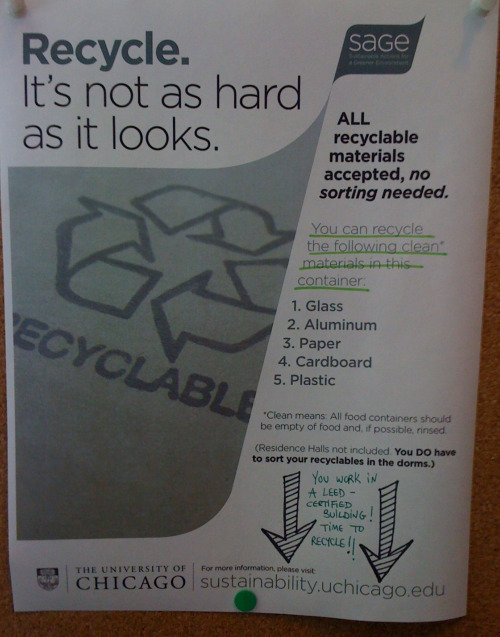 To download a recycling sign to print and post in your building, click here (the general flyer for bulletin boards) and here (the flyer for containers). Thanks for your help!