February 2012 Archives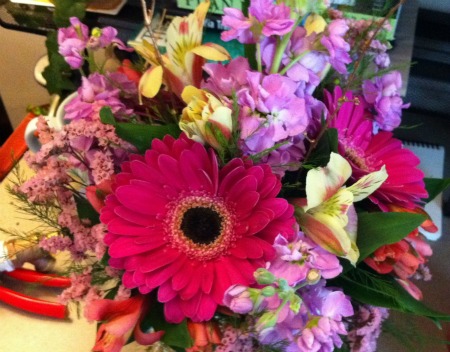 Hey there, love birds. Looking to make a big impression on the epic day for romance? Well have we got ideas for you! We've compiled a list of all the Valentine's Day must-haves that promises to impress your partner and leave less of a dent in both your bank account and the planet.
We wish you and yours the best this Valentines Day. Email Christy with photos of your sustainable V-day by February 21st and enter for the chance to win a box of homemade truffles. We will also post the winning photos on Dirt. Help us show that every kiss doesn't necessarily begin with Kay.
Student volunteers are needed for Chicago's third annual Earth Day 5K Walk/Run on Thursday, April 21, 2012. In an effort to educate the community about going green, race participants and passers-by alike will be encouraged to reduce, reuse, and recycle.
Student volunteers are needed at the event to share tips and information about recycling. Volunteers will receive a t-shirt, a race goodie bag, and a discounted race registration. The run/walk will be begin in Humboldt Park at 9:00am and will be followed by a Green Market with sustainable farmers and green products and services, to conclude at noon. If you're interested in volunteering, email Lizette Ramirez .