UChicago Innovation: Soaking up the sun in Chicago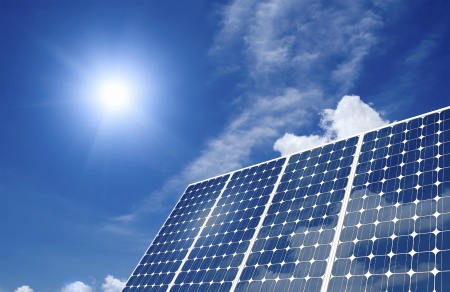 What would campus look like if our laptops and smart phones all ran on solar power? A company called Solarmer Energy, Inc. has taken up this challenge and is currently implementing technology developed at the University of Chicago to design plastic solar cell prototypes for portable electronic devices.
Luping Yu, a professor in the Chemistry department, and Yongye Liang, a PhD student, invented the material, called PTB1. Prototypes of the product will be about eight square inches and are predicted to last for three years, operating on 8% efficiency. These cells are made of polymers that are much simpler than comparable products. While labs at other universities have created polymers that have similar efficiencies, these require more engineering and multiple devices. Thus far, the greatest efficiency reported has been 6.5%, yet Yu and Liang's technology is expected to reach 8% efficiency and require only one device.
Solarmer is utilizing this innovation to develop flexible, translucent plastic cells that transform solar energy into electricity. The company, based in Los Angeles, was founded in 2006 and aims to reduce the cost of solar energy to make it comparable to the price of fossil fuel-generated electricity. Currently, silicon-based solar cells dominate the field, however the industry will likely begin to rely on low-cost, flexible cells like Yu and Liang's innovation.
Click here for the full article.