[an error occurred while processing this directive]
The European portion of my travels...
October 25, 1919
I started off in London, making preparations for my trip with key officials, who would aid my travels through the British-controlled area of the Middle East. My book, Ancient Times, continues to serve me well, for at the Military Permit Office there was a horrendous line and the office was nearly closed when I made a last attempt to be seen. The officer at the desk recognized my name and complimented me on my book, and immediately did all he could to assure that I would be moved speedily through the process and obtain everything I needed. Of course I gave him a signed copy of Ancient Times, which he was greatly pleased with - I am so glad I thought to pack several extra copies!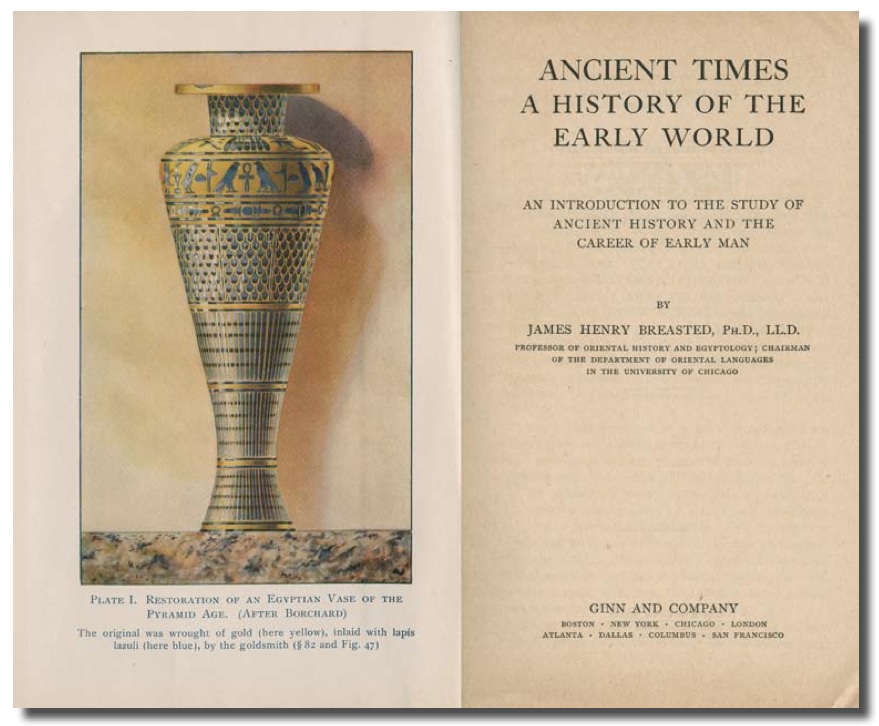 I also sent a copy of Ancient Times to Mr. Balfour, the British Foreign Minister, who was happy to receive it and though he was not at that moment serving his post in the Foreign Office, he sent references for me to the proper authorities and so my way shall be as smooth as possible. I also sent a copy of my History of Egypt (though I had to purchase it in London, so it did not have the gold detail of the American version) to Lord Allenby, the High Commissioner in charge of administering Egypt, and he has pledged to do everything in his power to aid me while I am there.
I have spent time visiting Lord Carnarvon at his country estate, Highclere Castle, which has been quite refreshing, and it has given me the opportunity to familiarize myself with the way things stand in Egypt. Lord Carnarvon spends quite a bit of time there funding excavations and purchasing antiquities. Lord Carnarvon has also been most kind in writing me letters of introduction to officials in Egypt and the Middle East, so that all shall go smoothly once I am there. I had never before realized, perhaps foolishly, how much archaeologists are entangled in politics in these areas. I had thought Lord Carnarvon merely a wealthy man interested in funding excavations, however he is deeply involved in the politics of the country, and knows even more about the political plotting all over the rest of the Middle East.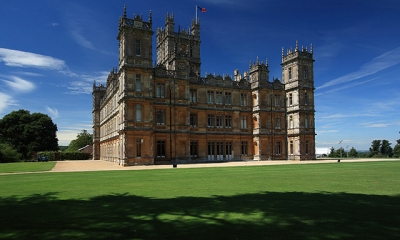 Lord Carnarvon's estate, Highclere Castle (Creative Commons Attribution Share-alike license 2.0 by Mike Searle)
In October I crossed the channel to France to make the arrangements necessary to enter the French-controlled areas of the Middle East. I had the chance on the way to Paris to visit the battlefields of the recent war, which we have heard about in all of the recent news, but was far different to see with my own eyes where all of our young men had fought and died.
I also had the opportunity while I was in Paris to visit some antiquities dealers and peruse the Louvre again, which reminded me of being in Paris the last time with Frances and the children. Though I missed them terribly, it was a fruitful trip, and I purchased over 700 artifacts for the Oriental Institute Museum!
On the 17th of October I took the Orient Express to Venice, and from there crossed over to Alexandria, on the way passing by Crete where I hoped to visit Sir Arthur Evans at Knossos, but we put in at Chania and there was no time to make the trek to Knossos, much to my disappointment.
Orient Express (public domain image found on Wikipedia Commons)
I am glad to be done with the European portion of the trip, for while it was wonderful to visit all these places again, my family was not with me and I was consumed with bureaucratic errands while all I wished to do was be on my way!
For the full story of my exciting trip you should come to the special exhibit "Pioneers to the Past: American Archaeologists in the Middle East, 1919-1920," at the Oriental Institute!
1155 East 58th Street Chicago, IL 60637
Hours:
Tuesday 10:00 am to 6:00 pm
Wednesday 10:00 am to 8:30 pm
Thursday 10:00 am to 6:00 pm
Friday 10:00 am to 6:00 pm
Saturday 10:00 am to 6:00 pm
Sunday noon to 6:00 pm
Closed Mondays
http://oi.uchicago.edu/museum/special/pioneer/
---
[an error occurred while processing this directive]