Snowtorious B.I.G. foils recycling efforts
Last week's blizzard of historic proportions brought the city to a standstill. Up in my neighborhood, it sure hasn't made recycling any easier either!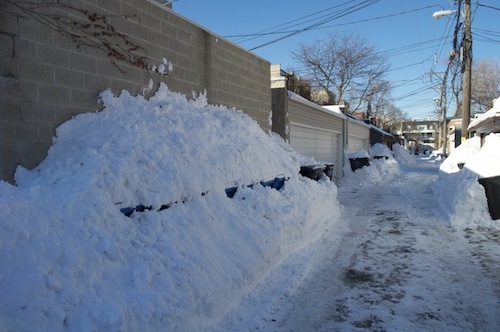 This alley was one of the better ones I saw last Thursday, but they are unlikely to improve any time soon as these important city arteries
won't be plowed
.
How are alleys and side streets looking in your neighborhood?