PowerShift 2011: Learning how to be a movement
Guest post by Christy Perera, a third year studying Environmental Studies
On April 19th, at around 4:30 in the morning, a bus pulled up in front of the Ratner Athletics Center, signaling the return of 30 student activists to campus after a fifteen-hour bus ride. These students had just returned from PowerShift, a conference that centers on environmental grassroots activism.
The majority of the students in this group are also members of the University of Chicago's Climate Action Network, or UCAN. This RSO aims to educate students about climate change and facilitate their involvement in legislative change through lobbying, phone banking, and participation in local environmental hearings. Those who went to PowerShift were able to fully fund their trip through their partnership with UCAN and ties to Student Government. Cupcake sales, plant sales, personal donations, and even a bake sale that took place within a fraternity party enabled the students to attend PowerShift 2011.
PowerShift is a gathering of around 10,000 young people passionate about making political change and decreasing climate change. The conference, which is put on by the Energy Action Coalition, features a series of leadership trainings, workshops, lectures, and keynote speakers. The final day of the conference the newly educated leaders (conference attendees) have the opportunity to march and lobby on Capitol Hill.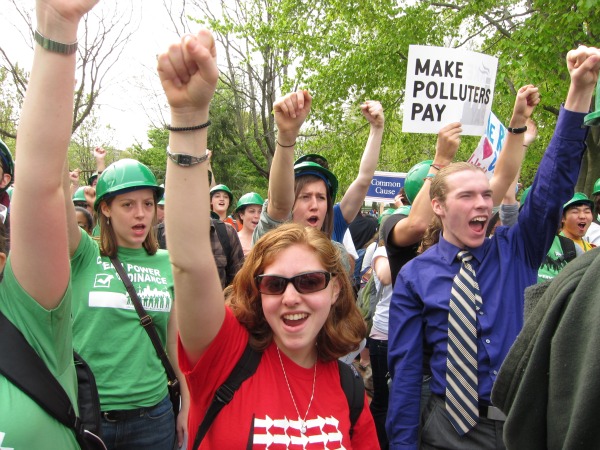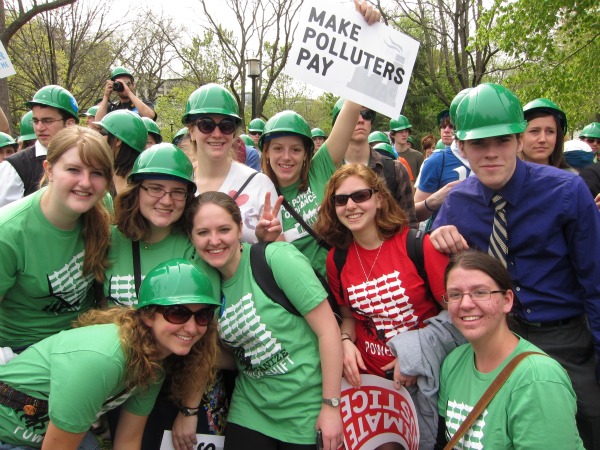 The experience was no short of incredible. The ambiance of the conference was one of shared struggle, but more importantly one of strong optimism and the building of a movement. Al Gore, former vice president of the United States, encouraged the students to come together and fight for change. By Monday (if not before), the shared passions and experiences of the students had clearly united them. Thousands walked from the White House to Capitol Hill—chanting "this is what democracy looks like" and many green slogans like "all for green, green for all." Following this march, UChicago students met with Senator Kirk's staffers and discussed their positions on America's green movement. Some elements of their platform included the goal of 100% clean energy and full support of the Clean Air Act.
The founder of 350.org and author of The End of Nature, Bill McKibben, summed up the message of PowerShift best: "The first thing we need to do is build a movement. We will never have as much money as the oil companies so we need a different currency to work in, we need bodies, we need creativity, we need spirit." We are starting as a small coalition, but this group of University of Chicago of Chicago students hopes to spread that spirit and make political change.