Christy Perera: October 2011 Archives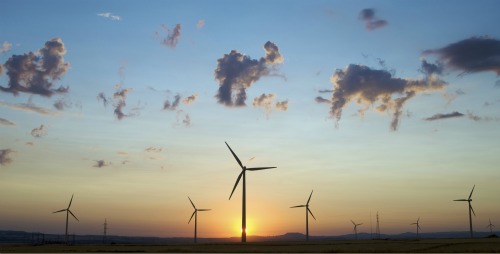 Who won the first Nobel Prize at UChicago? Who was the first student to sit on the vents outside the Reg in the winter? Who is launching a business based on bugs as a food source? As these examples are constantly showing us—UChicago is one innovative place.
So if you feel like you fit in around here and innovation is your thing, there's no better way to test that theory (and see how it works in practice) than with the University's first UC SAGE Challenge. Grab four or six of your most innovative friends/future partners and brainstorm ideas for a sustainable initiative on campus. You have five months to develop your proposal and could win $2,000 to make a real impact. This is your opportunity to build partnerships, network, and see that project you've been thinking of for years through to fruition. You'll remember the first time you read this, years down the road, when you're CEO of the multi-million dollar company that started from the UC SAGE Challenge. Graduate students and undergraduates in the College are encouraged to partner together and must register for the challenge by November 30th. Learn more about the UC SAGE challenge here. Best of luck!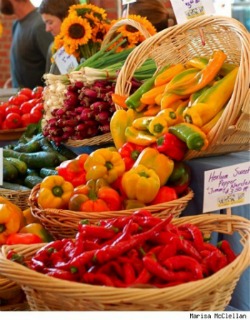 Wondering what's in vogue this fall? We hear loafers and cozy sweaters are making a comeback. But where should you sport your fall best? The farmers markets, of course! October might be your last chance to beet the chilly weather and pick up garlic while working those fabulous Gucci booties that have been hidden in the closet all summer. So grab a chunky scarf and a reusable bag (plastic is such a faux pas these days) and hit the nearest farmer's markets for some fresh picks you can't afford to miss.
What's in season: onions, pears, carrots, cabbage, apples, pumpkins, spinach, sweet potatoes. For a full list (and for what's in season next month), check out this helpful chart.
While some markets have closed for the season, be sure to check out the fruits, vegetables, and other goodies available at the 61st St Farmers Market (Saturdays), which will remain outdoors through the end of the month. Come November and December, you'll find them inside the Experimental Station next door. You can also fill your fashionable vegetable satchel at 53rd and Hyde Park (Thursdays through Oct 27), in Lincoln Park (Saturdays through Oct 29), Daley Plaza (Thursdays through Oct 20), Federal Plaza (Tuesdays through Oct 25), Wicker Park & Damen (Sundays through Oct 30). For hours and more locations, see the full list at Explore Chicago.
Whatever you sport at the farmer's markets this October, we know you'll end up with a colorful and very trendy tote full of delicious fruits and vegetables. Happy fall, southsiders!